Bath Remodeling
Has the shower or bathtub in your Jacksonville home overstayed its welcome? Whether you're faced with mildew or an outdated design, Bath Planet has the skills and experience to remodel your existing space into the stylish and sophisticated bathroom of your dreams. We design with you in mind, and our bathrooms are built to withstand the test of time.
From tub-to-show conversions to remodeling for accessibility, we have enough possibilities to suit the needs of anyone. And we customize every job we do to bring your ideal bathroom to life. We can even use our Design Studio tool so that you can see the remodel designs and representations before we start building!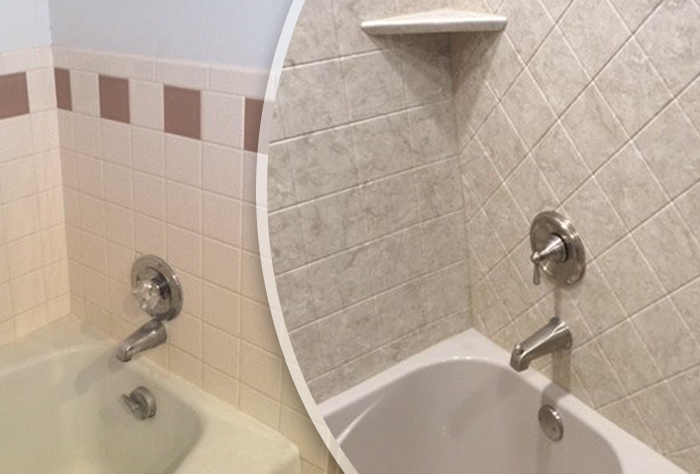 Bathtub Remodeling Company
You don't have to spend your time, money, and energy on our competitors and their inefficient processes. While they may spend a seemingly endless span of time working on your bathroom, our team in Jacksonville can complete your bathroom remodel in as little as a day. We work faster, better, and for a fraction of the price.
Our bathtubs and showers come in a range of designs, patterns, and colors to allow them to match your current setup. And we custom-fit every remodel to work within your space. Although we do our job quickly, the bathtubs, liners, showers, and wall surrounds we install are all built to last.
The fixtures we install are made from acrylic, which combats cracking, chipping, and fading. An acrylic bath system will also prevent mold and mildew growth. That makes them easier to clean and guarantees you a clean and healthy bathroom for years to come.
Bath Planet is the best name for reliable, affordable, and stylish fixture and bathroom remodeling in Jacksonville. If you want to invest in fashion without losing functionality, call us today! A Bath Planet representative is waiting to answer your questions and schedule you a FREE bathroom remodeling consultation.