Bathroom Renovation Services in Jacksonville
Have you stared at the same tired, old bathroom for too long but don't want to spend a ton of cash or suffer through the stress of a complete remodel? Bath Planet can provide our premiere bathroom renovation services in your Jacksonville home that won't break your budget or leave you stranded without a bathroom for a week or more. We've been doing bathroom remodeling for more than two decades. We've got this down to a science.
Transform Your Bathroom
You have an idea, and we have all the ways to take your vision and make it real. When we're finished with your bathroom renovation, your Jacksonville home will have an entirely new look. You can replace your outdated bathtub with a brand-new shower, or you can replace your old shower with a luxurious new bathtub. You can even replace your shower with our exclusive walk-in bathtub that offers five fabulous standard features: aromatherapy, air bubbles, chromotherapy, hydrotherapy, and ozone therapy. Our walk-in tubs are ideal for those with limited mobility, offering easy access and safety features such as built-in seating and grab bars. And we can accomplish all of this, usually in one day, without gutting your bathroom—and at a fraction of the cost of a traditional bathroom remodel.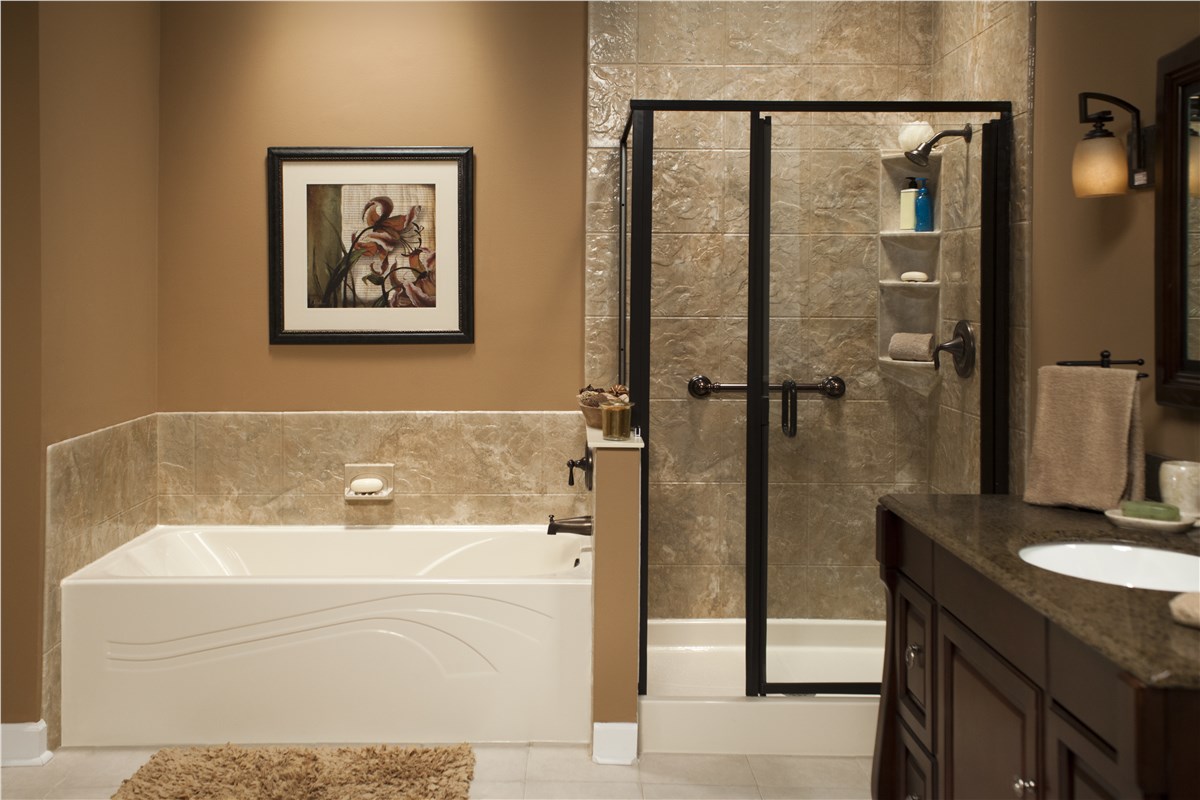 Customize Your Style
We offer a wonderful selection of patterns to give your bathroom a fresh, clean aesthetic. Our acrylic bathtub and shower replacements for Jacksonville, FL homes resist dents and chips and are easy to clean, so you'll no longer have to worry about mold and mildew. We offer a limited lifetime warranty on all of our acrylic products. Our shower enclosures offer beautiful visual appeal, and you can choose from a stunning assortment of accessories and fixtures to match the color scheme and achieve the ambience you've alway wanted in a luxurious bathroom.
Go With the Experts
We've earned a reputation as trusted experts in Jacksonville for our high-quality bathroom renovation services. We can handle projects of any size, and we can help you choose all the small details that will give your new bathroom enduring appeal and functionality. Contact Bath Planet today to schedule your free consultation. You have a vision, and we can discuss with you all the options you have to make it a reality!