Jacksonville Bath Conversion
Bathroom remodeling doesn't need to be a stressful experience with expert assistance from Bath Planet of Jacksonville. Whether converting your tub to a shower, or doing a full bath renovation, our beautifully designed products give your home new life. Picture yourself resigning to a spa-like haven each and every day. Ditch that clunky old tub and replace it with a state-of-the-art shower — you'll love the additional space a bath conversion creates. You can also take advantage of our shower-to-tub conversions for the perfect place to lounge. At Bath Planet of Jacksonville, our bath renovation products are constructed with our signature acrylic to guarantee your new tub or shower is: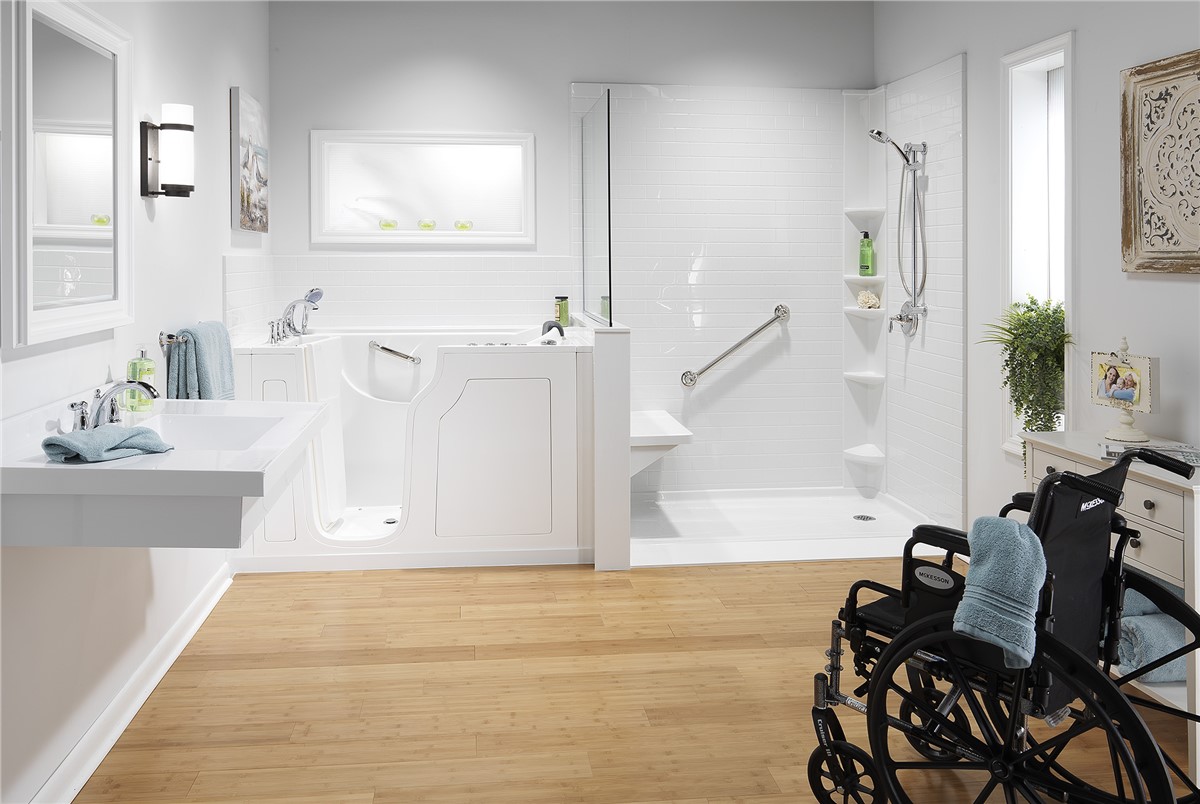 Stunning
Our bathroom remodeling experts in Jacksonville will work with you to create a custom-fit tub or shower that matches your style. With over 85 unique combinations to select from, our team can help you build the bathroom of your dreams.
Low-Maintenance
The key to a successful bath reno is superior construction materials. The non-porous materials eliminate the need for tough cleaning to get your tub to sparkle by inhibiting growth of mold and mildew and resisting buildup of dirt and grime.
Long-Lasting
All of our products are engineered to last a lifetime without chips, cracks, dents, or deterioration – guaranteed!