Jacksonville Shower Doors and Rods
When it comes to designing your perfect bathroom, every detail counts. When we work with you, our team in Jacksonville offers shower doors and shower rods in many finishes. That's in addition to the baths, showers, and surrounds that we offer. What's more, all of our products come in a range of patterns and colors.
If your tastes are modern, consider trying a brushed nickel finish. You can also create a stunning look with our oil-rubbed bronze. Not sure where to start? We have professional designers who can help you choose the perfect finish that will bring everything together.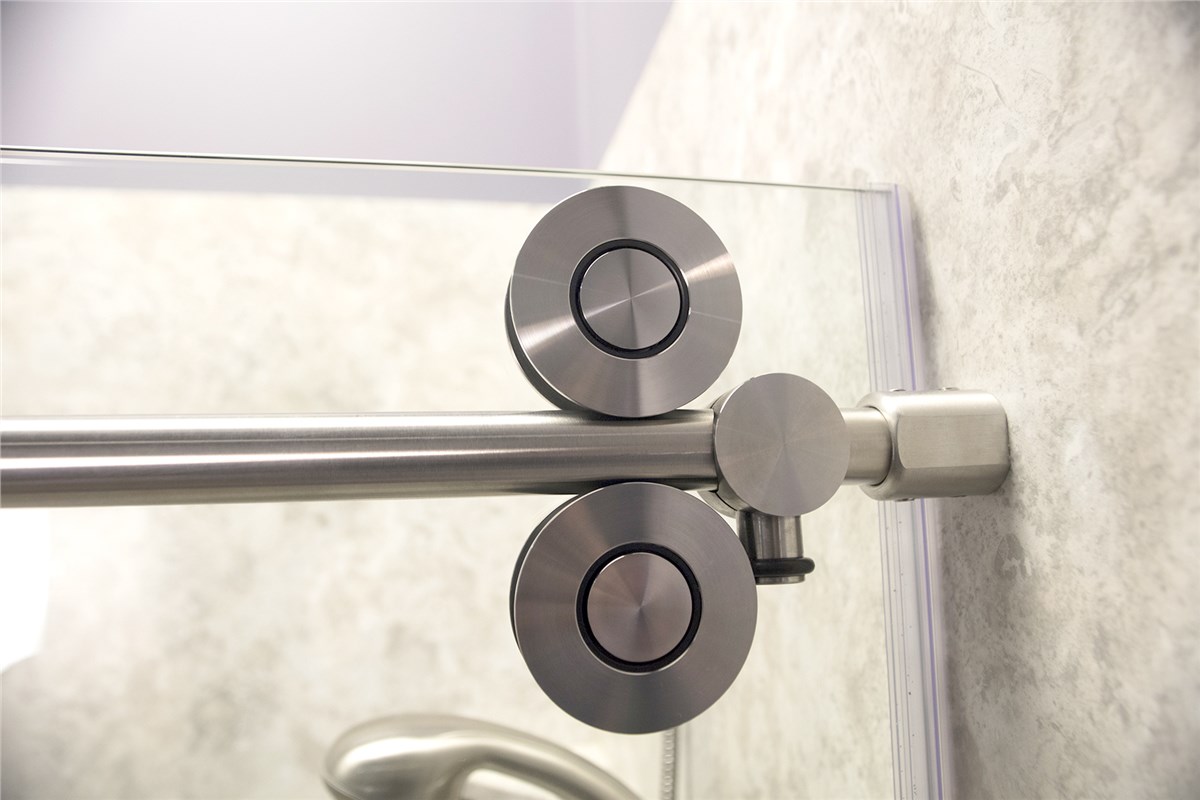 Professional Shower Door Installation
When creating a classy new look for your bathroom in Jacksonville, the shower door you pick could be the perfect finishing piece. We offer replacement shower doors and rods in many finishes. You may choose from:
White
Polished gold
Oil Rubbed bronze
Brushed nickel
Polished chrome
Satin chrome
We also offer our customers optional glass finishes for their new shower doors. These include clear, glue chip, rain, or obscure. We have platinum brand shower doors that come in several styles, including the classic bypass sliders, swing doors, and s-curve bypass doors. If you prefer a more simplistic option, you may also select a shower rod. These come in the classic, straight form, or you may choose the newer, curved shower rods that give you more space in the shower.
We have nearly as many remodeling options as we do happy customers. We promise that your entire remodeling experience will be easy and trouble-free. Bath Planet has created the ideal bathroom renovation solution for anyone who wants to make a new, updated bathroom while avoiding the high cost and mess of traditional remodeling methods.
Please contact us soon to learn more about our easy, affordable bathroom remodeling options. You'll enjoy a free consultation.